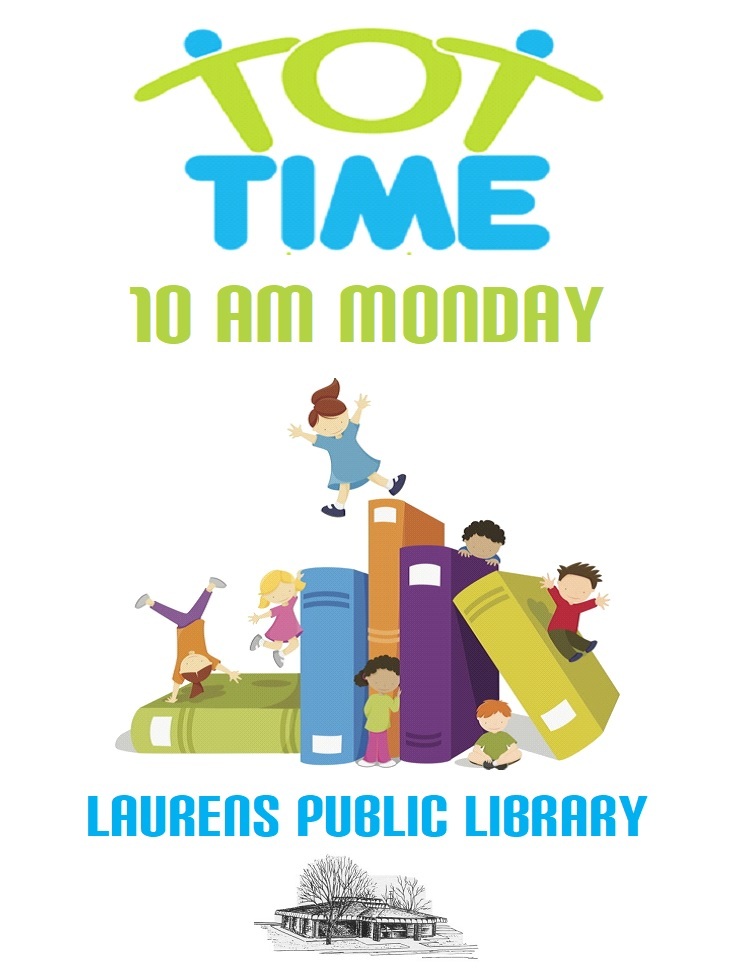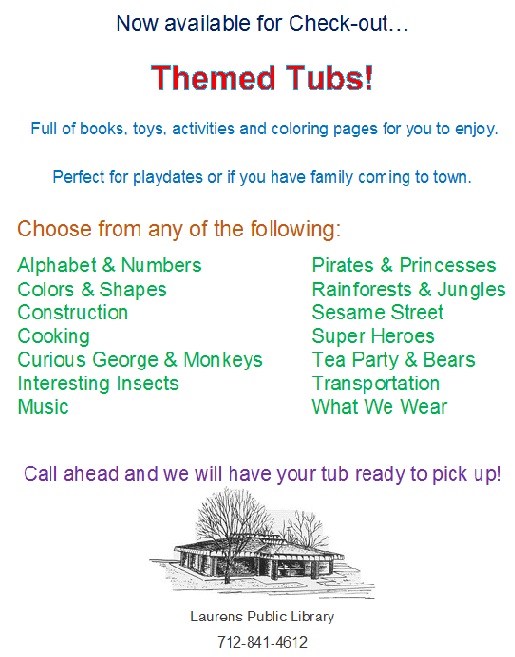 Preschool Kids
Tot Time
10 am Mondays from Labor Day to Memorial Day! Event is cancelled when L-M has a late start or no school due to weather.
Preschool Outreach
This involves regular visits to child cares, as well as Preschool and Headstart classes.
We also have developed theme tubs with funding from the Laurens Public Library Foundation.
These tubs are rotated among our local daycare providers and available for all patrons to check out!
School Kids
During the school year teachers are invited to bring their classes
for brown bag lunches, speakers and programs.
For this school year we have six classes scheduled for monthly visits to the library.
We also do monthly Book Talks for the Middle School readers.
Summer Reading info coming soon!
Wednesdays at 1!