LAURENS
PUBLIC
LIBRARY
FOUNDATION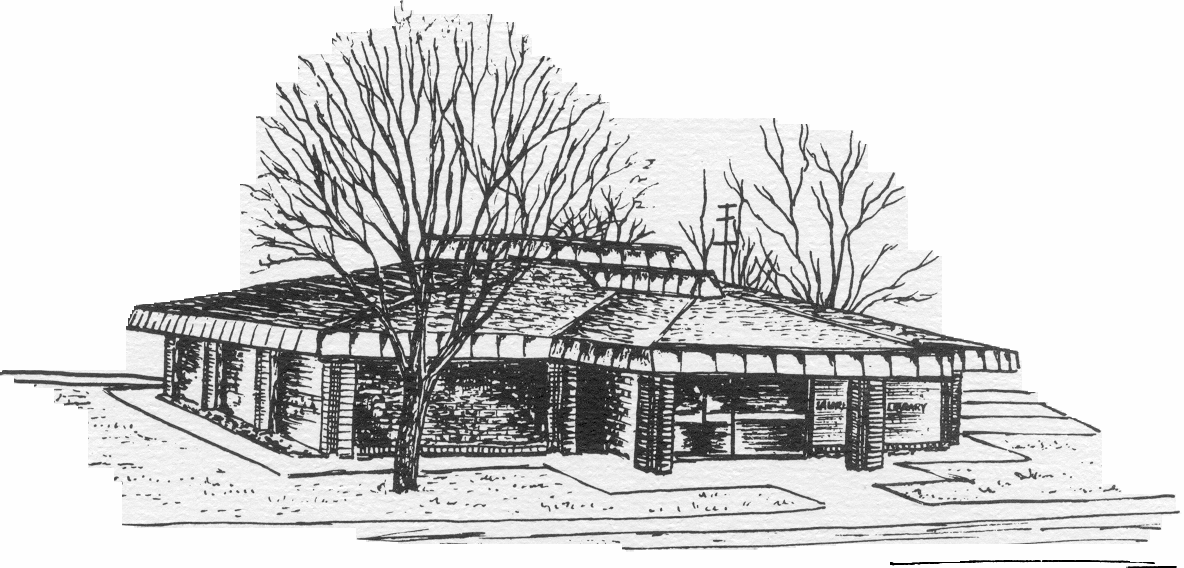 The mission of the Laurens Public Library Foundation is to benefit the community by raising, managing and distributing funds to enhance the services and collections of the library, and to increase public awareness of library needs and services.
LAURENS PUBLIC LIBRARY
FOUNDATION BOARD
The Foundation Board of Directors is made up of four members of the Laurens Public Library Board of Trustees and three appointed by the Laurens Public Library Board of Trustees from the community of Laurens and surrounding communities.
President Jan Hersom
Vice-President Julie Wurr
Secretary Connie Dallenbach
Treasurer Pat Boughey
Member Dorothy Lamberti
Member Dwight Van Genderen
Member Eric Price
PROJECT LIST
CURRENT
Stained Glass Window
STEM Backpacks for kids
​ONGOING
Special Interest Programs
Programs for Children and Adults
Memorial Books
Convert Slides
Books for New Baby Packets
CD Audio Books
Preschool Outreach Baskets
Kids Summer Reading Supplies
Digitize Laurens Sun
RECENT
Memory Kits
Landscaping
Slide Scanner
Upgrade the work area
Electric Fireplace
Book Benches for Music Garden
YOUR GIFT
will enable the Laurens Public Library to continue its tradition of excellence.
Please make checks payable to:
Laurens Public Library Foundation, Inc
273 North Third Street
Laurens, IA 50554
PURPOSE
The purpose of the Laurens Public Library Foundation is to encourage and receive gifts, endowments, and bequests to support the development of library services for the community. It was established as a non-profit corporation for educational purposes under Iowa law in 1992.
DONATION OF FUNDS
Gifts of any size from a few dollars to large estates are appreciated. Donations may be given as memorials by will, real estate, certificates of deposit, life insurance policies, bequests or other sources of funding. The Board of Directors of the Foundation will consider the wishes of the donor when deciding how to spend these funds.
Gifts to the Laurens Public Library Foundation are deductible not only for income tax purposes but also for federal estate and Iowa inheritance tax purposes
ANNUAL GIFT CLUBS
Gift Clubs are designed to recognize Library donors. All gifts received by the library are cumulative during each fiscal year (July 1-June 30). Contributions to the sustaining fund, endowment fund, special purpose gifts, memorials, and bequests are totaled each year. Gifts in any amount are needed and appreciated.
BOOK LOVER………………………... $50-99
READERS' CIRCLE…………….…$100-249
AUTHORS' CIRCLE…….....….…. $250-499
EDITORS' CIRCLE……………..…$500-999
PUBLISHERS' CIRCLE………$1,000-2,499
LITERARY CIRCLE………..…$2,500 & over
CONTRIBUTIONS
Contributions may take the form of:
Memorials honoring relatives or friends
Cash
Gifts through corporations or businesses
Property
Stocks or Securities
Bequests through wills or life insurance
A gift to the Foundation will
not replace tax supported services;
it compliments and enhances them.